Preparing athletes for success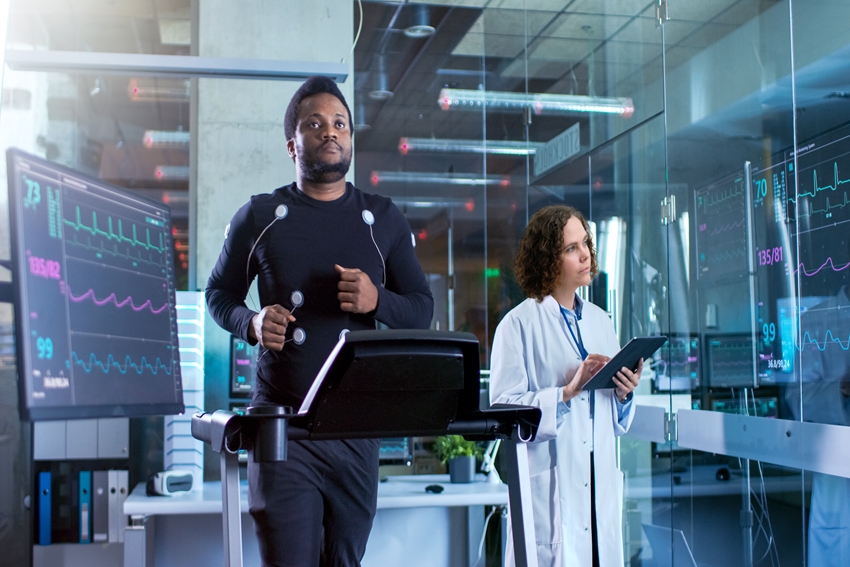 For elite athletes, success or failure often hinges on the training and build-up that happens in the days, weeks, months and even years before a sporting event.

The Sports Performance Research Institute New Zealand (SPRINZ) at AUT is a national hub for researchers who are focused on improving human health, sports performance and long-term athletic development.

Dr Deborah Dulson is one of the researchers at SPRINZ involved in innovative projects aimed at giving elite athletes an edge by protecting them from illness and keeping them healthy.

Deborah's research focuses on exercise and immunology, and how different ways of exercising or training impact the immune system.

For her PhD, Deborah explored the influence of caffeine on immune responses following strenuous exercise. She investigated the effects of both high and low doses of caffeine on immune function both at rest and following cycling in endurance trained athletes.

"With the immune system, the more we research it, the more we can give sports people the right information to make them aware of the times they are likely to get sick and how to limit illness.

"Immunology research is contributing to a decline in illness in athletes but for some people it has been the hurdle that has prevented them from achieving or retaining elite status."

Now an academic mentor for other promising researchers at AUT, Deborah is supervising a number of PhD candidates including Lauren Keaney.

Lauren has worked with the Auckland Blues rugby team and Vodafone Warriors league team to monitor their vulnerability to illness at different times during the season and pre-season training period.

Her research saw her take blood samples and analyse immune markers, trying to identify certain stressors – such as competing in the heat, travel, crossing multiple time zones, intensified grouping of games – and their impact.

More research needs to be carried out but one of the early findings is that it is not a case of one size-fits- all for different athletes.

"Some athletes are more prone than others. If you can identify them early, you can intervene to help them."

Other national sports teams Deborah and Lauren are working with include the Black Sticks and the Football Ferns.