Prime Minister recognises AUT students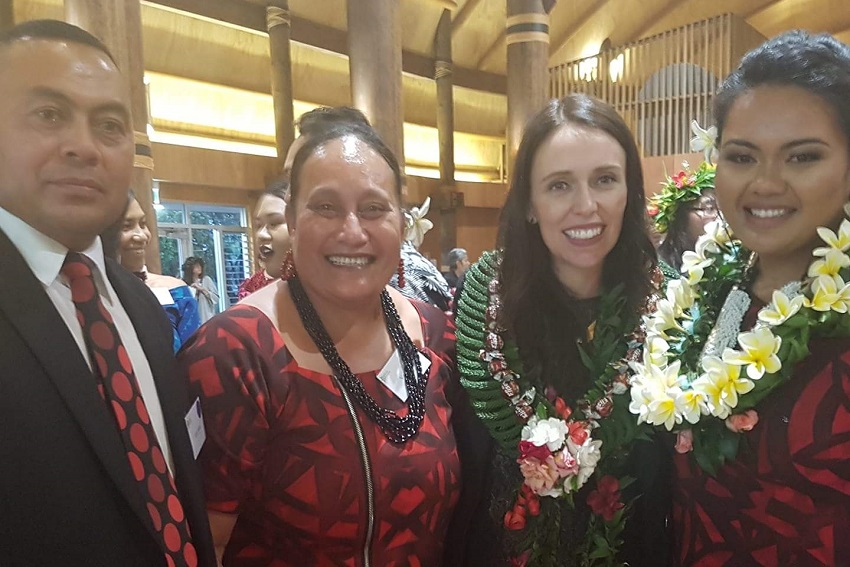 Two AUT students named winners of the 2018 Prime Minister's Pacific Youth Awards.
The prestigious awards recognise excellence and outstanding achievement by Pacific youth in commerce, the arts, sports, community and leadership.
Hazel Umaga and Taylor McDonald are among the nine exceptional individuals aged between 17 and 24 to be presented with an award by the Prime Minister at a ceremony held at the Fale o Samoa, in Mangere, last month.
Each award recognises contributions to society, excellence in academic work, or demonstrating a skill in business.
One of the fastest growing and youngest populations in New Zealand, the Government is committed to ensuring the Pacific community thrives. As part of this commitment, this year's winners have been offered personalised leadership development opportunities through the Ministry's partnership with Leadership New Zealand.
Final-year business student Hazel Umaga won the BNZ Commercial and Corporate Award. Interested in pursuing a finance and business career, Hazel is excited for the opportunity to intern at the Ministry for Pacific Peoples. "The internship will allow me to work with Pacific people and help them achieve the same dreams that I have" she said.
"The award has paved the pathway for my future. All these opportunities have opened up and it has encouraged me to put myself out there more."
Taylor McDonald received Academic Honours in 2016 and 2017 and is studying double degrees in business and design at AUT. She won the Deloitte Business and Entrepreneurship Award and hopes this will further her goal to help businesses adapt to trends and influences within the market.
In a press release, Pacific Peoples Minister Aupito William Sio said that the award recipients have contributed to making New Zealand a better and more caring country.
"The Prime Minister's Pacific Youth Awards recognises and celebrates Pacific youth success while also creating a network of young emerging Pacific leaders, showcasing Pacific talent to key stakeholders," he said.