Students focus on sustainable food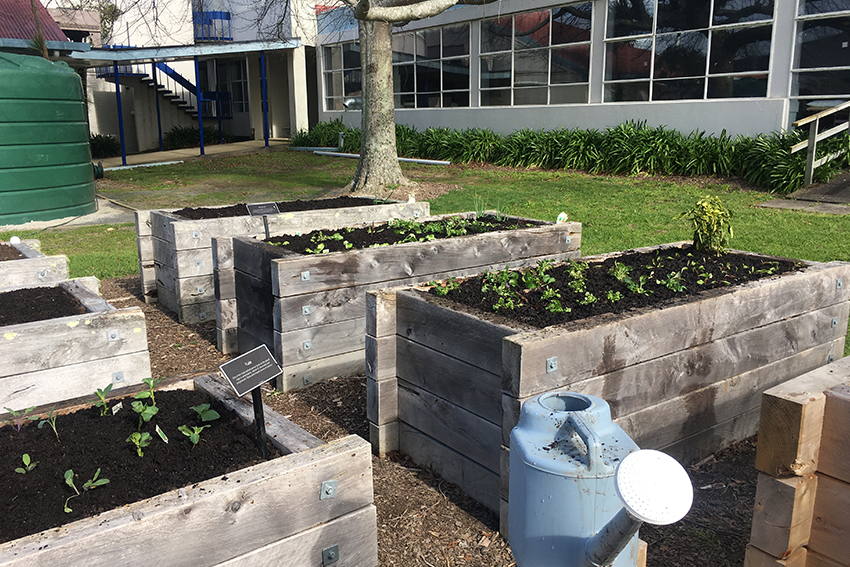 Around 50 students within the School of Sport and Recreation spent Semester One thinking, writing and studying food and nutrition. Led by Dr Caryn Zinn, Senior Lecturer of the Lifestyle Nutrition paper, students were going to get stuck in with the raised vegetable gardens and 20 fruit trees in front of AJ building at the North Campus. Instead they adapted and switched from in-person practical projects to choosing from several projects that could be completed virtually.
The projects included:
Creating a fictional menu for A1 café, including a nutrition label for each menu item.
Cost analysis of planting a vegetable garden versus purchasing the same produce at the local supermarket.
Writing an article for a newspaper about the physical and mental benefits of community/vegetable gardens.
Investigation of Māori herbs and their practical use for healing or in cooking.
Identifying suitable fruit, vegetables and herbs to plant, creating recipes using the produce and a nutrition breakdown of each recipe.
Dr Caryn Zinn, Senior Lecturer at the School of Sports and Recreation says, "we want our students to engage in their learning by doing, and to leave a legacy at AUT by contributing their time and effort to an ongoing food and nutrition sustainability strategy. These engaging experiences will be what they remember when they leave AUT".
Kayla-Anne Lenferna De La Motte, one of the Lifestyle Nutrition students created a fictional menu for A1 cafe, including the recipe below.