AUT to co-host ISBNPA conference in 2020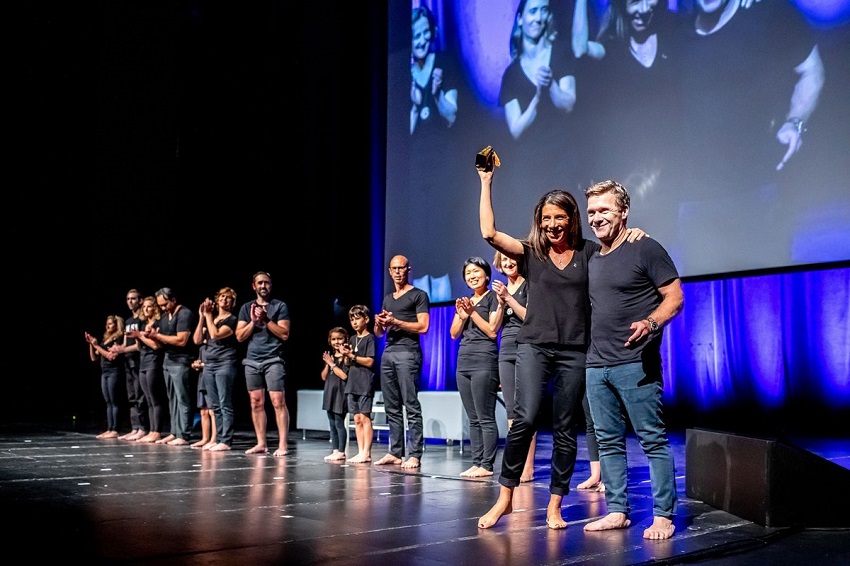 This month, a team of AUT researchers headed overseas to attend the International Society of Behavioral Nutrition and Physical Activity (ISBNPA) Annual Meeting in Prague.
The leading voice in behavioural nutrition and physical activity science, ISBNPA has nearly 1000 members, representing 44 countries. Formed to bring a cohesive group of individuals working across the globe in the field of behavioural nutrition and physical activity and share their diverse experiences, the organisation hosts the conference every year. This year's line-up featured 10 workshops, 55 symposia, 298 oral and 110 short oral sessions from researchers around the world.
A team from AUT went to Prague as part of Auckland wide team to receive the award of hosting the conference in June 2020. The bid, written by Professor Erica Hinckson, Head of School, Sport and Recreation and Dr Ralph Maddison from the University of Auckland beat other international bids.
The team marked this by performing a waiata and a haka at the closing ceremony (see the performance below).
Professor Hinckson said the team all felt very proud to represent New Zealand. "This large, international conference will showcase our research and evidence on behavioural nutrition and physical activity, active living, active transport and healthy cities.
We would like this to be a New Zealand conference bringing together physical activity and nutrition specialists, allied health professionals, doctors, academics, researchers, students, active transport specialists and community advocates, health promoters to name a few," Professor Hinckson said.
AUT will co-host the conference with the University of Auckland. It's anticipated the two universities will host up to 700 delegates from around the world.
The ISBNPA conference will take place in Auckland on 17-20 June 2020. #ISBNPA2020
The AUT team
Professor Erica Hinckson
Robb Hogg
Associate Professor Scott Duncan and his children
Associate Professor Nigel Harris
Dr Tom Stewart
Dr Moushumi Chaudhury
Dr Lisa Mackay
Dr Charlotte Jelleyman
Erika Ikeda (PhD graduand)
Gayle Souter Brown (PhD candidate, award nominee)
Check out the performance